---

PorcFest XVIII
June 21

-

June 27

$75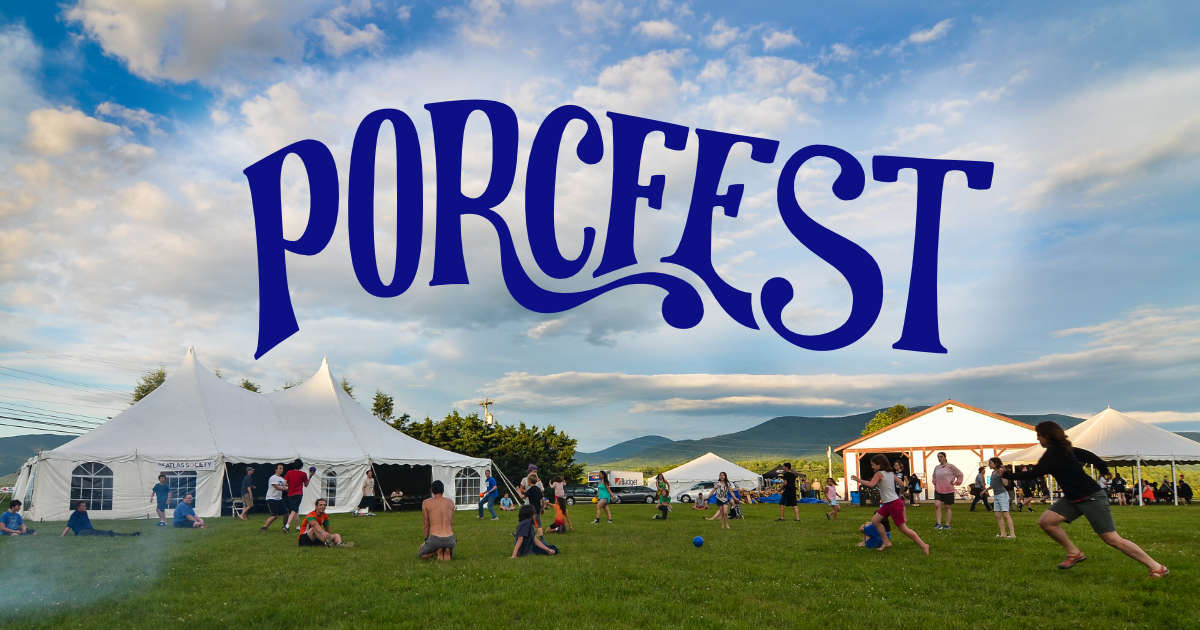 PorcFest is a multi-day celebration of liberty at Roger's Campground in Northern New Hampshire. In the past, more than  1,500 people have attended this celebration, and in 2020, about 1,000 awesome freedom fighters gathered. Can we make it 2,000 this year?!? Yes! Yes, we can, but it is up to YOU! Come! Bring your whole family! Bring a friend! Or two!
Campfires, panel discussions, presentations, movies, live talk shows, dancing, singing, music, food, parties, all around liberty-loving good times, and more are to be found at the most exciting liberty event of the year. PorcFest showcases some of New Hampshire's finest people and offerings in the scenic White Mountains.
In keeping with 2020's popular chill vibes, we are keeping the ticket price at the INSANE, VASTLY TOO CHEAP, BUT SO WHAT? There better be 2,000 of us!
While we will still have great speakers on the Main Stage Pavilion–Tom Woods is already confirmed for PorcFest 2021!–at this low price there will be less formal programming and more decentralization! It's up to each of YOU to make PorcFest a smashing success by bringing your goodies and wares, your projects and ideas! Pimp your passions from your campsites, or plan a village with some friends. No extra fees apply!
Contact Roger's Campground to book your accommodation today.
Official programming will take place in the open air Pavilion from Wednesday (6/23) through Saturday night (6/26), culminating in SoapBox Idol–YOUR chance to tell us in a 3-minute rant how YOU feel about "Life After 2020," or whatever else is floating your boat.
We're always excited to welcome back our favorite speakers, like Jeffery Tucker, Tom Woods, Lyn Ulbricht, and more, but the focus of PorcFest XVIII will be on the AMAZING COMMUNITY WE ARE BUILDING. Given how the future is shaping up, face it, there is no better place to be now than TOGETHER in New Hampshire. We want YOU to join us and #MakeYourMove!